Hosting a Gingerbread House Decorating Party
Affiliate disclosure: Sweet Humble Home is a participant in Amazon's affiliate program. As an Amazon Associate I earn from qualifying purchases. This is no extra cost to readers.
Are you planning on hosting a Gingerbread House Decorating Party this year? Here's a step by step guide to an easy and successful party!
Hosting a Gingerbread House Decorating party can be done in just a few steps:
Step 1:
Look – I've been making gingerbread houses with my little guy for 7 years, and many before him with my nieces and nephews. I know gingerbread houses. My biggest frustration? You think you've given them enough time to set, and bam. The house falls down. That's why I mainly use pre-made houses now. NO – there isn't any shame in it. It's just as much fun. This year I purchased pre-made houses similar to this Gingerbread House at Target (affiliate link). They were absolutely perfect! The only thing left to do was decorate them!

Step 2:
Purchase your gingerbread house decorating supplies. I purchased all of mine when I picked up the gingerbread houses. You can use any type of candy (try to keep it holiday colors). My suggestions include:
peppermint swirls
icing – (check, because some kits come with it included)
gum drops
peppermint candy canes
candy lights
candy trees
licorice ropes
frosted wheat cereal
pretzel squares
mini marshmallows
Many of the items I used were part of this kit from the Wondershop Collection at Target as well. They were really cute!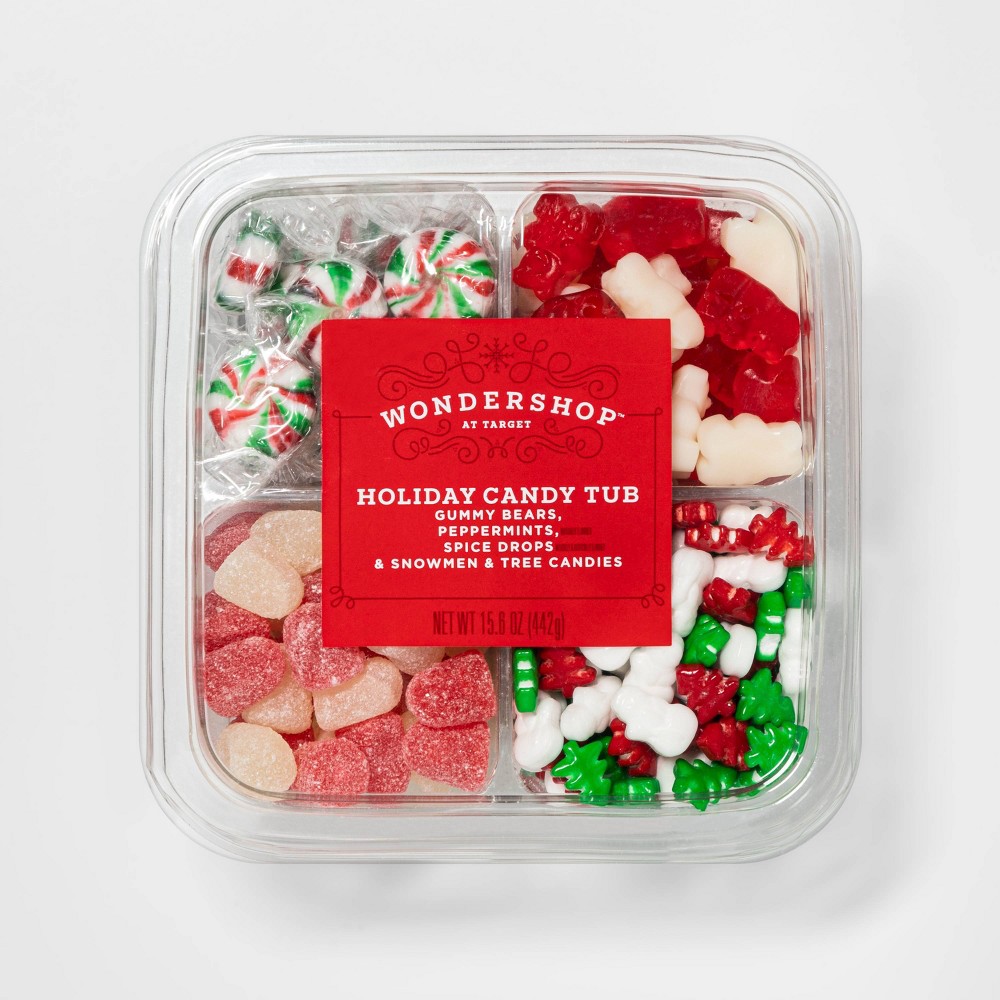 Step 3:
Set up ahead of time. The last thing you want to be doing is rushing around figuring out what you are going to do where. This is a messy process, and it should be. To follow is a guide to follow to get set up and ready to go:
Purchase a tablecloth to cover your table. I purchased one like this one but in red. It's super festive and guess what? It's vinyl – so it's easy to wipe off!
Cover your seats if they're cloth (I told you – it's messy).
Set a "ready to go" place for each child coming to the party. This way there are no fights over who has what or which "house is better". (I've been there). Each child's space should include:

Gingerbread house
Candy that is unwrapped and in containers that work for little hands
Their own supply of icing

Set up table shared extras:

Different icing colors
Larger marshmallows
Step 4:
Start that holiday playlist, get your hot chocolate on in the slow cooker, and wait for the party to start. Really – it's that simple by just prepping ahead! Don't give the kids too much direction. Let them use their imaginations to come up with what they think is the most beautiful house they've ever made. Because you know what? It is.
So – are you ready for hosting a gingerbread house decorating party?
If you are – let me know how it goes – and share photos! I'd love to see them!
xoxo,
JJ
PS: Do you need some ideas for Christmas gifts? Check out these posts – they'll help you wrap up those last minute gifts you're looking for!
Ultimate Gift Guide for Young Chefs
Top 10 Gifts For The Holiday Hostess
Buying Guide for the Entertainer
Gift Guide For the Coffee Lover
Need more ideas? Just put "Gift Guide" into the search bar!
Or – take a look at this Holiday Toy List!